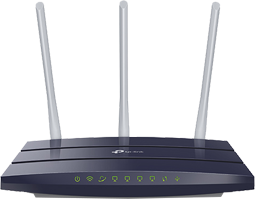 TP-LINK's TL-WR1043ND 450Mbps Wireless N Gigabit Router is an upgraded version with a brand-new exterior and better performance. Featuring a brand-new chipset solution, the TL-WR1043ND can provide users with faster wired/wireless speed and stronger wireless coverage for an improved networking experience. The router is equipped with a USB storage port on its rear panel, convenient for sharing printers, files and media with everyone on the network.
4. Go to the router's access page in your browser. Your browser should automatically take you to the Router set up page (viewed below) if not, type http://192.168.0.1 into the address bar.

Then, you can see the login pop-up window. The default username and password is admin.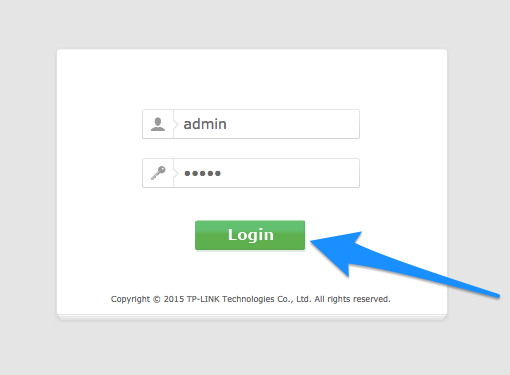 5. Start setup wizard. After successfully log in, you can click Quick Setup to configure your router.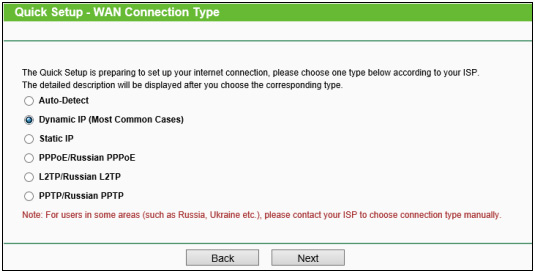 The router supports three ways to connect to internet. For Econofibre UFB, select
Dynamic IP
. And then click
Next
, and
Wireless
page will appear.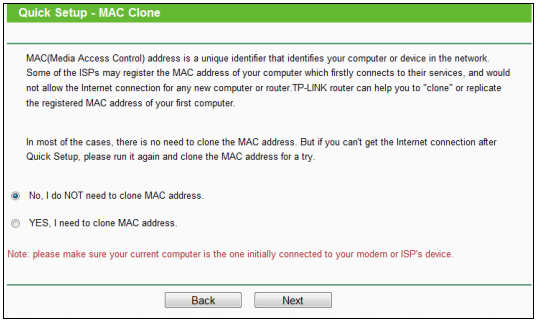 Choose
No
(This is a default selection) for
MAC Clone setup
. And then click
Next
.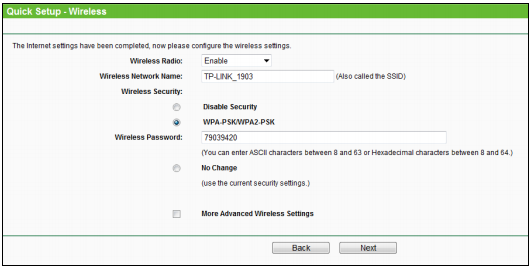 Wireless Radio
- Enable the wireless radio choosing from the pull-down list.
Wireless Network Name
- Enter a value of up to 32 characters. The same name of SSID (Service Set Identification) must be assigned to all wireless devices in your network. Considering your wireless network security, the default SSID is set to be TP-LINK_XXXX (XXXX indicates the last unique four numbers of each router's MAC address). This value is case-sensitive. For example, TEST is NOT the same as test.
Wireless Security
- Select
WPA-PSK/WPA2-PSK
.
Wireless Password
- You can enter the ASCII or Hexadecimal characters for your own password of WIFI
Leave
No Change
and More
Advanced Wireless Settings
unticked.

After finishing all configurations of basic network parameters, please click Finish button to exit this Quick Setup.
6. Connect WIFI. Once above configurations are done. Next is to check the wireless connection.
Search SSID from the available wifi networks.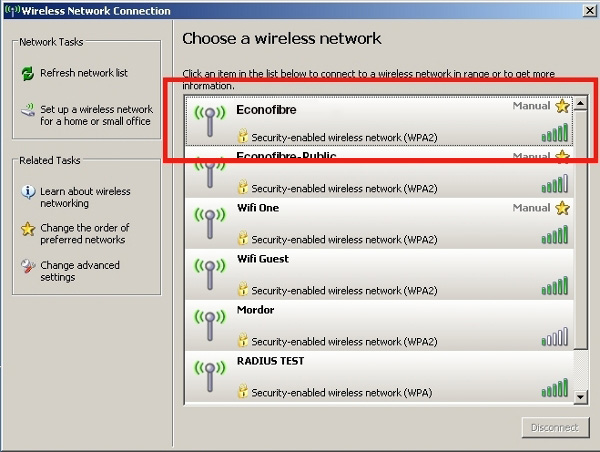 Put wifi password you configured at step5 into popup window.