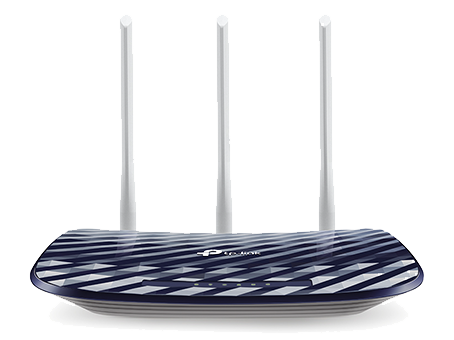 With the Archer C20 AC750 Wireless Dual-Band Wi-Fi Router from TP-Link, you can get online in no time.

This simple-to-use router comes compatible with the 802.11ac Wi-Fi network standard and operates on both the 2.4 GHz and 5 GHz frequencies supporting data transfer rates of up to 750 Mb/s.
In addition to enhanced Wi-Fi support, the Archer C20 also comes equipped with four 10/100 Mb/s Ethernet LAN ports for a reliable wired connection to the network.

Setup is simple, thanks to the TP-Link Tether app which is available for download on both iOS- and Android-based mobile devices.
From this app, you can manage nearly all aspects of your network including settings, parental controls, access controls, and more.
1

Plug router into a power source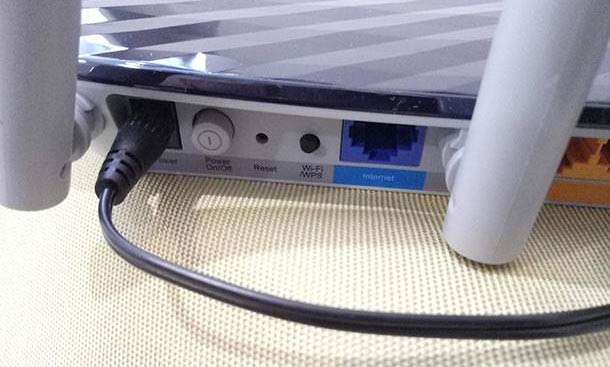 2

Plug Ethernet cable from internet source (modem, ONT) to internet port. You should already have internet connection with Econofibre. Plug one end of the provided Ethernet cord into internet source (modem, Ge1 port of ONT) and the other into blue Ethernet port on the back of the router(WAN port).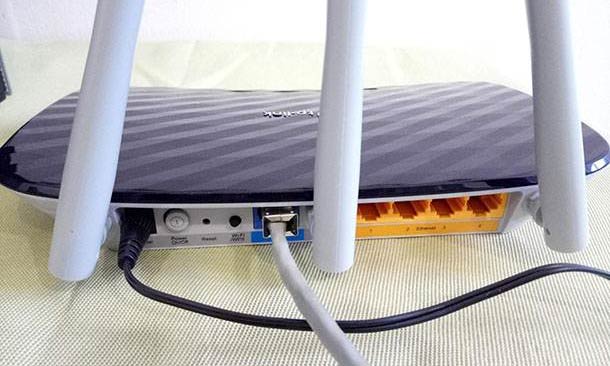 3

Connect your PC to the router.

4

Go to the router's access page in your browser. Your browser should automatically take you to the Router set up page (viewed below) if not, type http://192.168.0.1 into the address bar.

Then, you can see the login pop-up window. The default username and password is admin.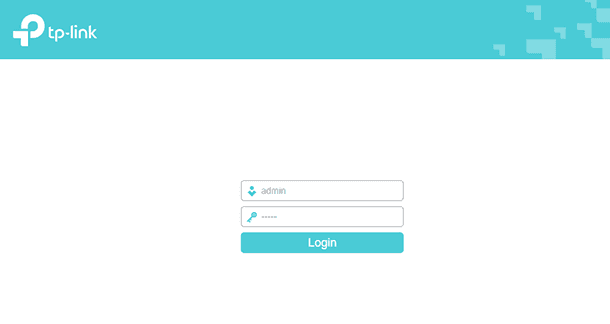 5

Start setup wizard. After successfully log in, you can click "Quick Setup" to configure your router.

The router supports three ways to connect to internet. For Econofibre UFB, select
Dynamic IP
. And then click
Next
, and
Wireless
page will appear.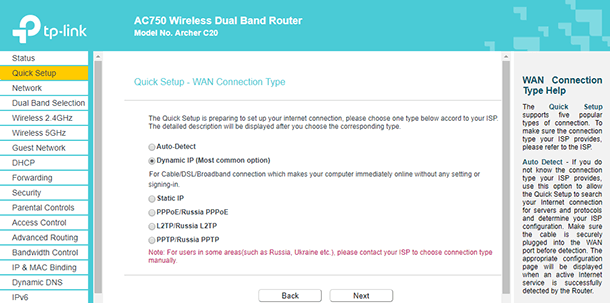 You can keep follow the quick setup for WIFI setup.
After finishing all configurations of basic network parameters, please click Finish button to exit this Quick Setup.
6

Connect WIFI. Once above configurations are done. Next is to check the wireless connection.
Search SSID from the available wifi networks.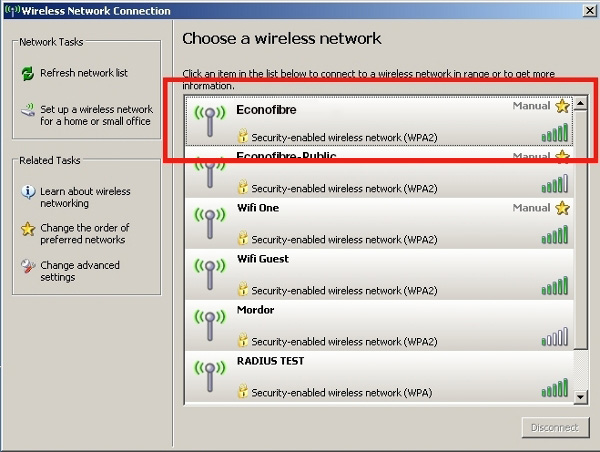 Put wifi password you configured at step5 into popup window.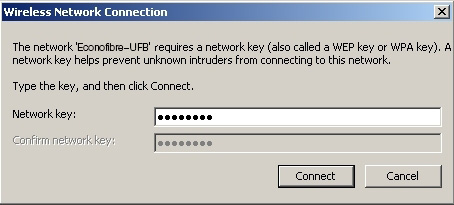 7

Congratulations. You should now have a fully functioning and secure TP-Link Archer C20 router.